DVLA and Number Plates
Driver and Vehicle Licensing agency (Shortly referred to simply as DVLA) can help you with tons of vehicle related services. The good thing in this centralized system is, that you can really arrange everything in one place. Let's see how this works and some of the core services you can arrange at DVLA: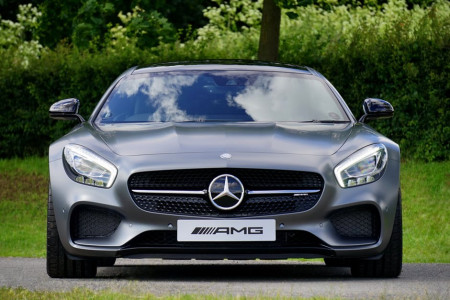 Data management:
DVLA manages everything for you, when it comes to issuing, replacing, renewing driving licence, logs or your MOT and even procuring the Number plates. The transfer time only takes a couple of days too. It's a great way to report a lost driving licence online right away, to make sure your personal data is well protected. This way you will also make sure you will get a new drivers licence issued all the faster.
Online Data submission:
In the recent years DVLA took lots of steps for most of its data management to be transferred online. This means implementing a good online data management system that also refers to the customers' ability to fill our and submit the forms they need to fill out online. Thankfully these years there is barely any household in the UK without internet connection. This makes dealing with official documents and payment also way easier. You can pay your taxes online with the help of your debit or credit cards too. No need for an external office. To emphasise on that DVLA has closed most of its physical bureaus in the recent years.
Managing of MOT exams:
It is a very important exam each vehicle goes through generally from the point it reaches 3 years of age. This is a comprehensive exam which examines the vehicle from all sorts of aspects, ensuring its safety do drive it and making sure everything which needs to be changed, renewed or replaced will be so. MOT exam is a pretty long exam and it's best to apply for it well in advance, as you cannot go out in the traffic with an expired MOT without being prosecuted.
Administering and Issuing of Number plates or taking vehicles off the road: everything which regards vehicle identification is under the responsibility of DVLA.
Managing application for driving exams: including all the theoretical and medical conditions for driving.
Administering all the vehicle related laws: there are several laws regarding the driving and owning a vehicle and therefore everyone has to make sure they have in fact read the latest conditions regarding this. The official government site of the agency contains all the newest paragraphs.
Managing of change of address or change of owner: all change regarding the vehicle's address and ownership has to be reported right away to the DVLA. There is also additional supporting paperwork which may be necessary for those who buy or sell a vehicle.
Tax management and payment: pay your vehicle tax online. It's easy and effortless. Now you can pay with debit card too.
These are some of the best services DVLA can help you with but only a fragment of the total package. Check out the official governmental web address for more details.