Buying Private Number Plate
Personal number plates are said to be the great way to personalise your car and show off your sense of humour or unique style. But, if you are considering making a purchase of personalized number plate for the very first time, then you should understand some significant regulations and rules. Here, we want to help you to know the laws and rules surrounding private number plates. We just want you to be capable to pick and purchase plates with poise. For helping you out in this regards, we have made a list of some of the most common rules related to private plates and how you can stop yourself to break them.
Don't give false information about your vehicle's age
Well, usually number plates show the year in which the vehicle was created. It's lawful to place older number plate on a recently purchased car. But, you cannot place new number plate on your old vehicle, because this could deceive potential customers and other concerned buyers into thinking that your vehicle is newer than its actual age. Thus, it's important for you to ensure that you purchase number plates with the same age of your vehicle.
Avoid distracting decorations and fanciful fonts
Each and every lawful number plate make use of a standardised colour and font scheme. This makes sure that speed cameras as well as other automated safety cameras can easily read them. Non-standard decorations and fonts that might vague the real registration is not allowed. Well-known sellers will not sell private plates with illegal decorations or non-standard fonts, hence it's suggested you to purchase from a reliable dealer.
Avoid rudeness
Certain registrations seem as epithets or swearwords when shown on number plates. Such kind of registrations is forbidden for reasons of fundamental decorum and must not be employed on any kind of vehicle. Private plates that include religious references or phrases are also forbidden for avoiding controversy and conflict. Sound dealers avoid selling number plates that could lead to offence. But, if you are unsure, just don't pick a number plate for your car that you believe might be divisive.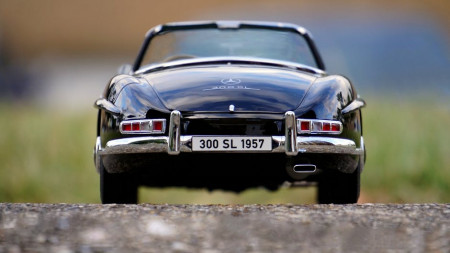 Conclusion
When it comes to UK, every vehicle is needed by law to show number plate on the rear and front of the vehicle for the purpose of identification excluding motorbikes. The number plate has to follow certain legal requirements as per the issue year of the vehicle. Every kind of number plate, excluding dateless number plates, includes a year identifier to show the year of issue. The number plates for vehicle may be allotted as cherished or standard. Government-issued and standard number plates have some combinations of letters that are allotted arbitrarily with the year identifier. When it comes to cherished number plates, they include personalised phrases, initials, or names that are exceptional to the plate. A particular number plate, cherished or standard, can't be imitated. Cherished number plates permit the customer to include their individual style in the lawful specifications of the number plate.