Celebrities With Personalised Number Plates
Over the last couple of decades, the use of personalised number plates has spread to middle class Britons. No longer were private regs limited just to the super wealthy. Nevertheless, the super wealthy continues to dominate the high end market. Have you ever wondered though what kind of private plates do business tycoons, aristocrats, celebrities and athletes buy? What tickle their fancy? Let's have a quick look, shall we?
• BOXIIG
Former welterweight world boxing champion Amir Khan actually purchased an almost perfect private plate for himself, BOXIIG, which is used on his white Land Rover. Khan also owns BOX IIIG (note the extra I) which is used on his silver BMW.
• AMS 1
This is owned by business magnate and The Apprentice star, Lord Alan Sugar. AMS is the acronym of Lord Sugar's full name, Alan Michael Sugar.
• MAG 1C
Aptly, MAG 1C belongs to magician Paul Daniels, who entertained Britons on TV for almost fifteen years with his magic show.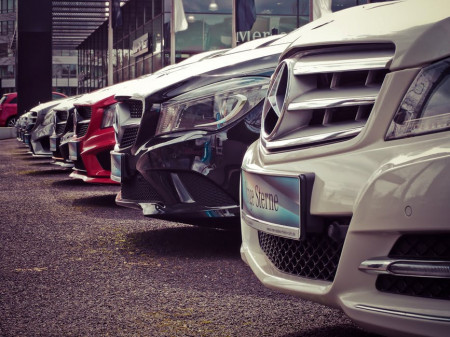 • WC66 ENG
WC66 ENG, or World Cup 1966 England, is owned by Sir Geoff Hurst, World Cup hero and former West Ham player. For good measure, he also owns WC66 SGH and GH66 CUP.
• VIP 1
Previous used by Pope John Paul II on his Pope Mobile, it was purchased by Roman Abramovich for £285,000 in 2006.
• JU5T WED
We are uncertain over the ownership of JU5T WED, but it was last seen in April 2011 on an Aston Martin DB6 MkII driven by HRH Prince William, right after his wedding to the Katherine, Duchess of Cambridge.
• CR7
Owned by former Manchester United striker, Cristiano Ronaldo, who purchased the plate in 2011 for £150,000. CR7 is a combination of his initials and shirt number.
• H41RDO
This reads as 'hairdo', which is just about perfect since its own by salon chain owner Nicky Clarke
• 100 VJ
Former Wimbledon hard man and current Hollywood star Vinnie Jones implied that the plate stands for 100% Vinnie Jones
• FUL 13R
Former Miss Great Britain and presenter Liz Fuller purchased the plate for £8,995.
• VI MAE
Classically trained violinist and crossover pop icon Vanessa Mae uses VI MAE on her Audi RS6 Avant
• CUE 8OY
Former world snooker champion Jimmy White was the logical home for CUE 8OY (cue boy). Alas, he was reported to have sold the cue to another snooker player recently.
• S8 RRY
Apparently, pop singer Robbie Williams was trying to say sorry to his fans for spending so much money on a Ferrari. No words on how much he spent on the plate though!