Tips for Setting Up New Private Plates
Are you thinking of purchasing one of the high-quality and sophisticated private number plates? If you are going to buy private plates for the first time, you may be unsure how to fix your new private plate in a manner that makes sure it stays safe and seem classic. Well, we can better understand the dilemma that installing new number plates can seem challenging if you are going to do it for the first time. That is the reason why we have bring together some useful tips that will make the installation procedure much easier. If you follow these steps, you should become capable to install new number plate safely and ensure that it seems perfect, as well.
1. Utilize properly-coloured screw caps
As soon as you've screwed your new number plate onto your vehicle, you must make use of caps for covering up the screw-heads. This will really aid them from corrosion and thus make sure the permanent strength of your plates. On the other hand, you can also make use of screw caps for improving the look of your number plates. Just think about using a black-colored screw cap if the same get through one of the black numbers or letters on your private number plate. However, if the screw gets through the white or yellow background, then you can use white or yellow screw cap. This will make the screws quite undetectable and will radically improve the look of your new number plate.
2. Employ old number plate as guidance
When you get fresh number plate for your vehicle, you may require drilling holes in them screws prior to fitting them in your vehicle. Hopefully, there is a trusted and quick way for determining where the screw-holes require being placed. Just put down your old number plate carefully over the new number plate. You will just need to mark down the positions with the help of a marker and then you will be capable enough to drill the holes in right places. This makes sure that the new number plate will correctly fit onto your vehicle and reduces the risk of being removed.
3. Ensure your vehicle is clean before installing new number plates
You possibly don't wish to clean up your new number plates once you have installed them. That is why we suggest you to clean up your vehicle in advance. This will lessen the amount of grease and dirt they accumulate because they are being connected.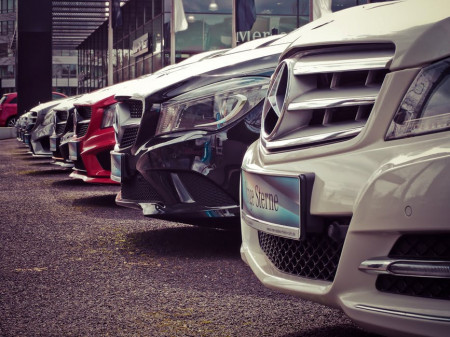 Conclusion
For a number of years, private number plates have become highly famous. They are perfect means to add personality to your vehicle and completely set it out as unique and distinctive. Now they have become the status symbol indicating that you are far beyond a normal driver. Plus, they are individual, stylish as well as chic. A wide range of private number plates are available in the marketplace, you can go check out them anytime. After getting your favourite one, follow the advice that we have given to make sure that you install them to your vehicle properly.